finally, a flattering coat for all body types
wear it open for a casual look or belt it for a more elegant occasion
now available in 11 stunning shades
Incredible Craftsmanship - and Fantastic Fit
Fair trade made. We pay a living wage for artisan crafted, heirloom quality products. We believe in the ethical treatment of animals and love our alpaca.
Crafted from the finest sustainable source of wool fiber, referred to as "Gold of the Andes." Alpaca are never harmed in the harvesting of their wool.
A five star rated product by verified customers. Our capes fit and flatter all body types, so shop with confidence.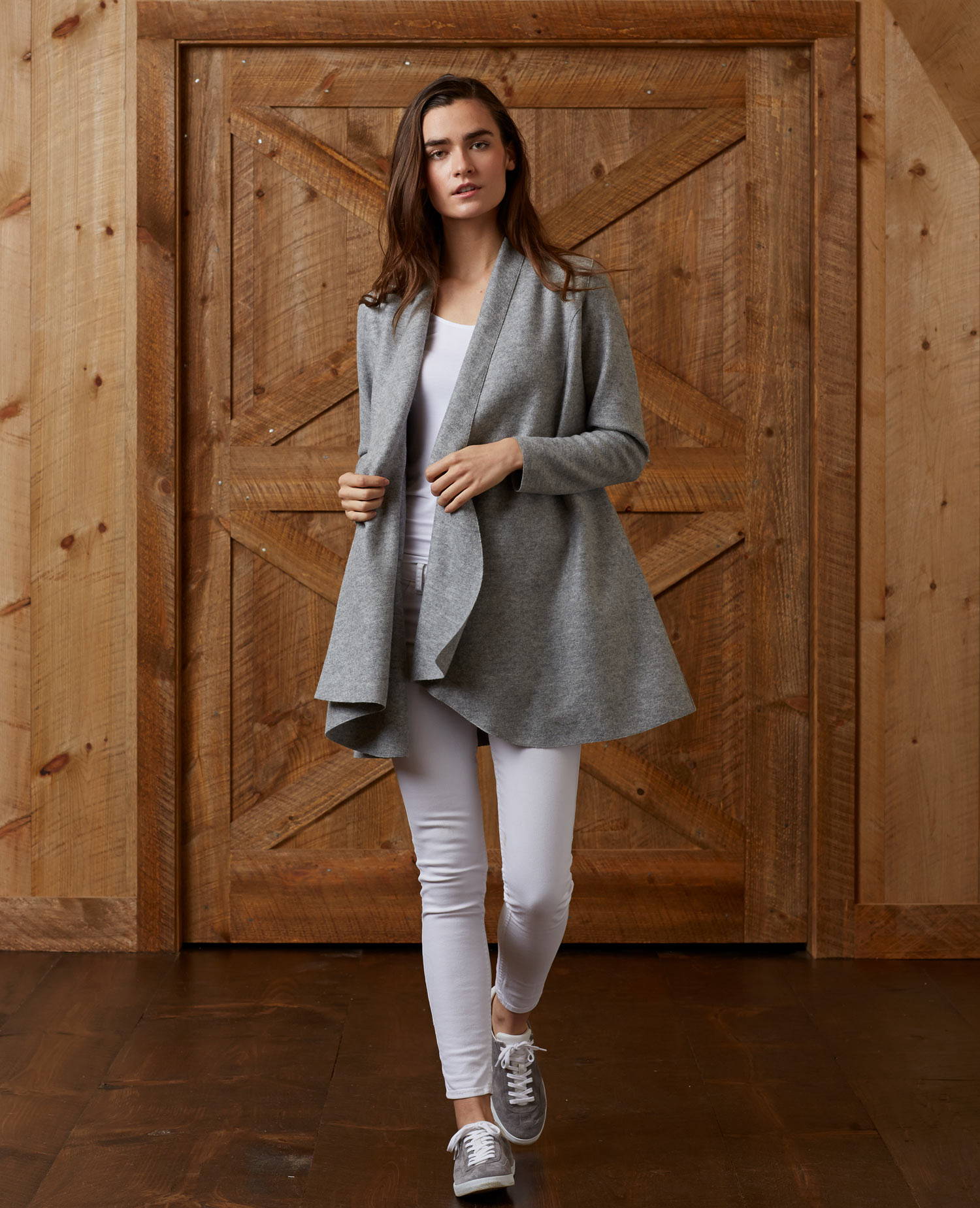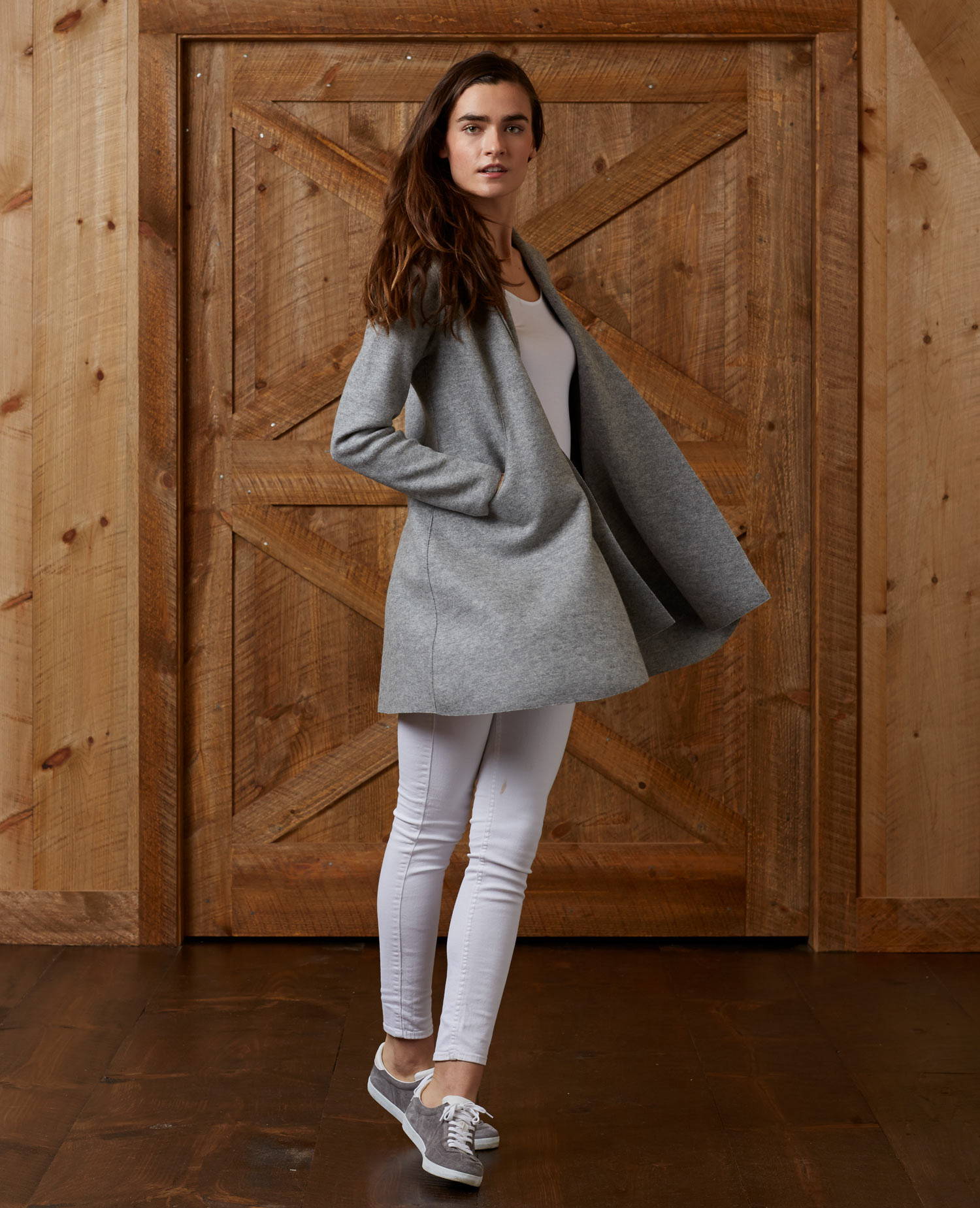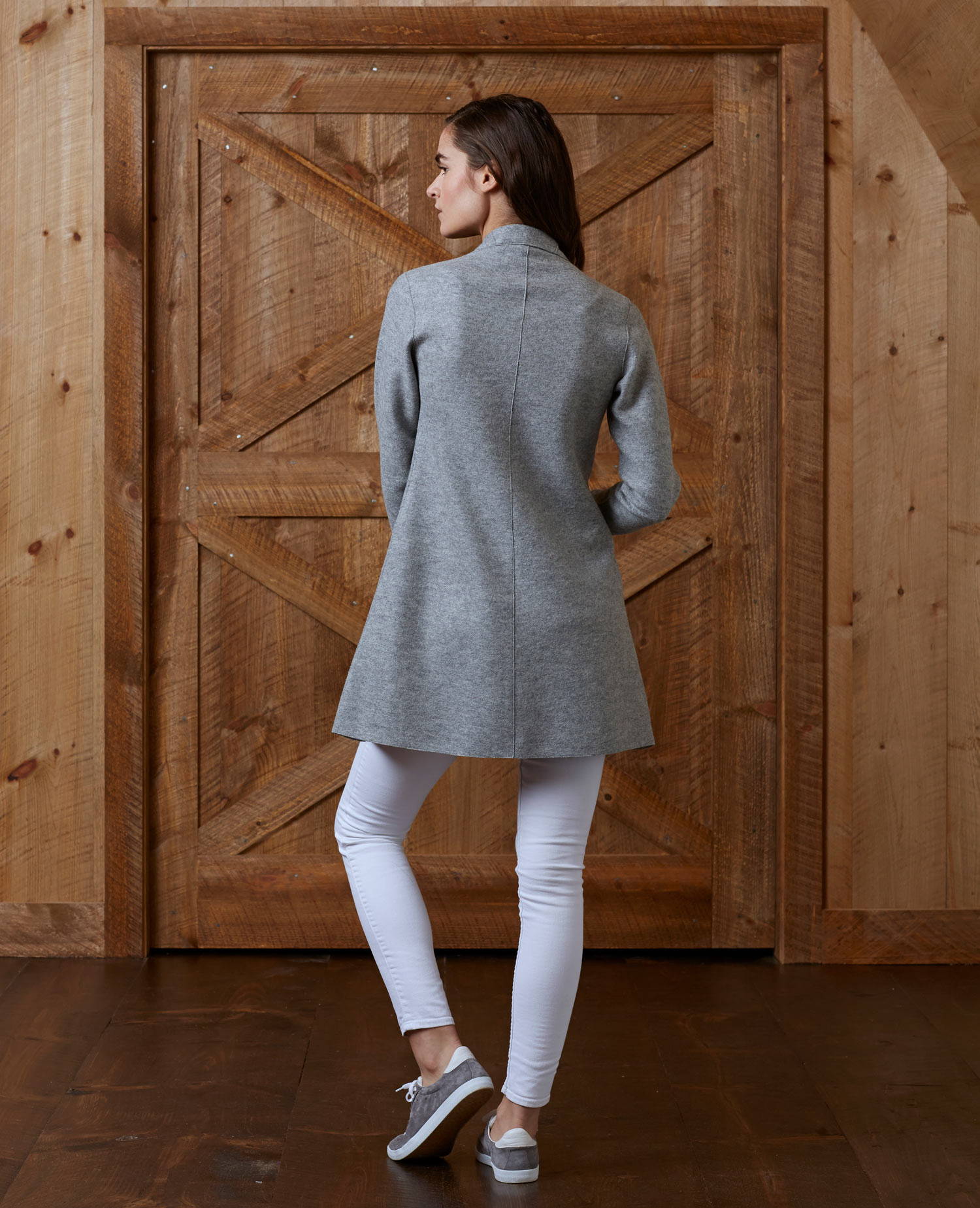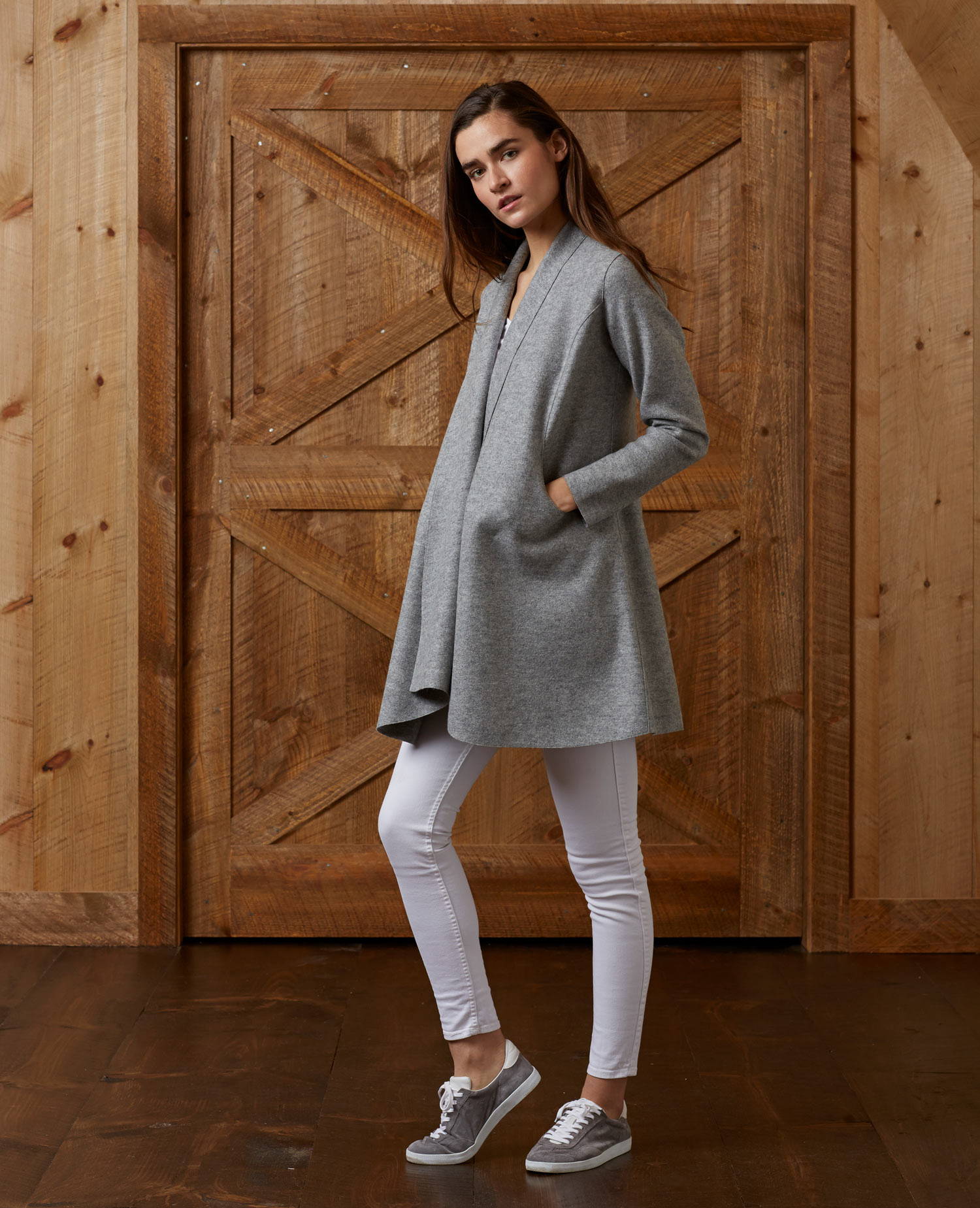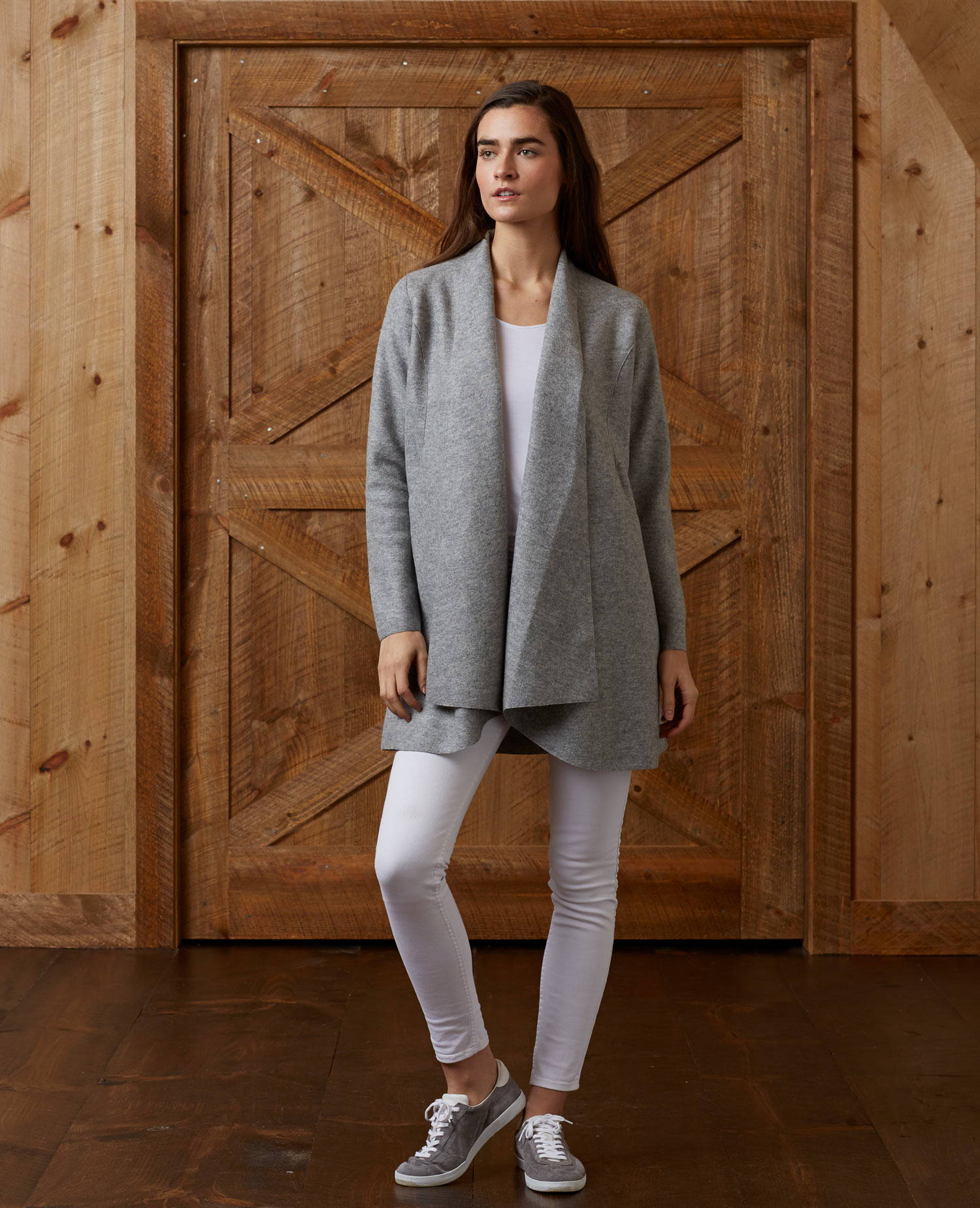 We are proud to offer our Swing Coat, available in more colors than ever, and fitting every body type with fit and flair. This is that one coat that always fits and always makes a statement. Its cut and tailoring create effortless elegance as it floats around you.
Desired from season to season, our women's Alicia Adams Alpaca Swing Coat is an essential alpaca piece of any wardrobe. The cut of this coat starts slim on the top and through the arms. From the bust down, this fabulous alpaca overcoat flares out which creates a statement with every step. For a more polished uptown look, wear with a thin belt and cinch the waist. Our versatile baby alpaca coat for women celebrates all body types due with its slimming nature. Features dual inseam pockets at front bodice for added utility.
60% alpaca | 40% wool - dry clean only | Proudly fair-trade made in Peru.
*EASY FIT TIPS FOR GIFT GIVING* *GIFT WRAP UPON REQUEST*
Take a coat and measure it left to right across the bust and the waist. A good rule of thumb is to double the bust and waist since the garment measurements are based on "lay flat." For example, if she is a 32" bust or smaller, and smaller than a 32" waist, she would wear the XS. The sleeve length is generous enough for most taller women.
| Size | Body Length | Bust | Waist |
| --- | --- | --- | --- |
| XS | 33 3/4" | 16" | 15 5/8" |
| S | 34 3/4" | 17" | 16 5/8" |
| M | 35 3/4" | 18" | 17 5/8" |
| L | 36 3/4" | 19" | 18 5/8" |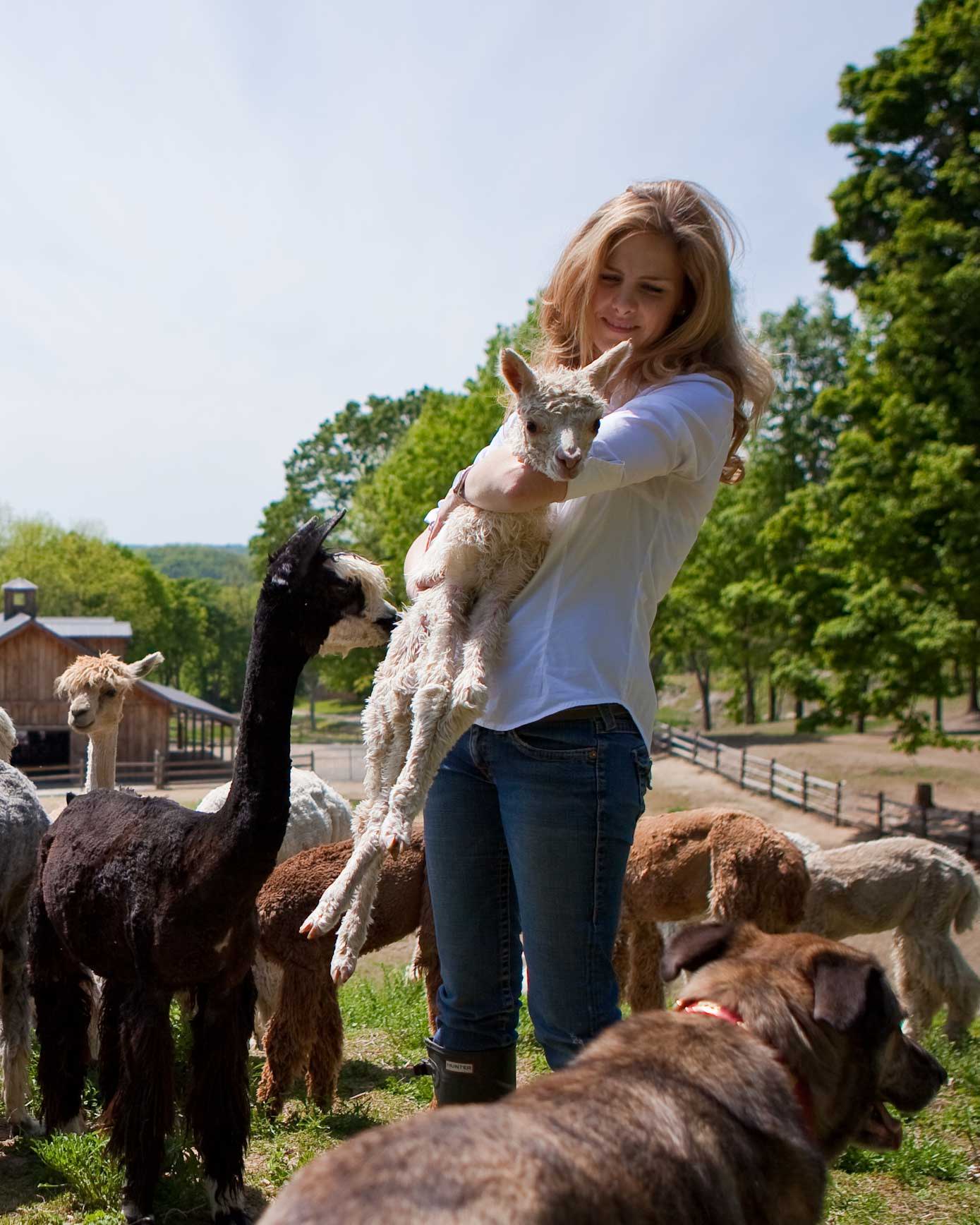 Fashionable & Family Operated
Alicia Adams Alpaca Inc. is a family business which specializes in the design and production of textiles and clothing utilizing the natural and sustainable characteristics of one of the rarest and most luxurious materials – alpaca wool. Under the auspices of a sister company, Adams Suri Alpacas Inc., Alicia Adams Alpaca Inc. raises and manages a herd of over 200 Suri alpacas at a beautiful farm in New York's Hudson Valley, about 90 miles north of New York City. With about 80 acres of rolling meadows, dense woods, and lush ponds, the farm is also home to Alicia Adams and her family.
Alicia and her family moved to New York in 2006 from Germany where they started raising and breeding Suri alpacas – one of the world's rarest breeds. While her husband built the breeding business, turning it into one of the leading Suri breeding programs in the United States, Alicia embarked on creating Alicia Adams Alpaca in 2009. Raised and educated in Mexico, Europe and the United States, and with a background in fashion PR, Alicia adds an urban edge to her classic designs.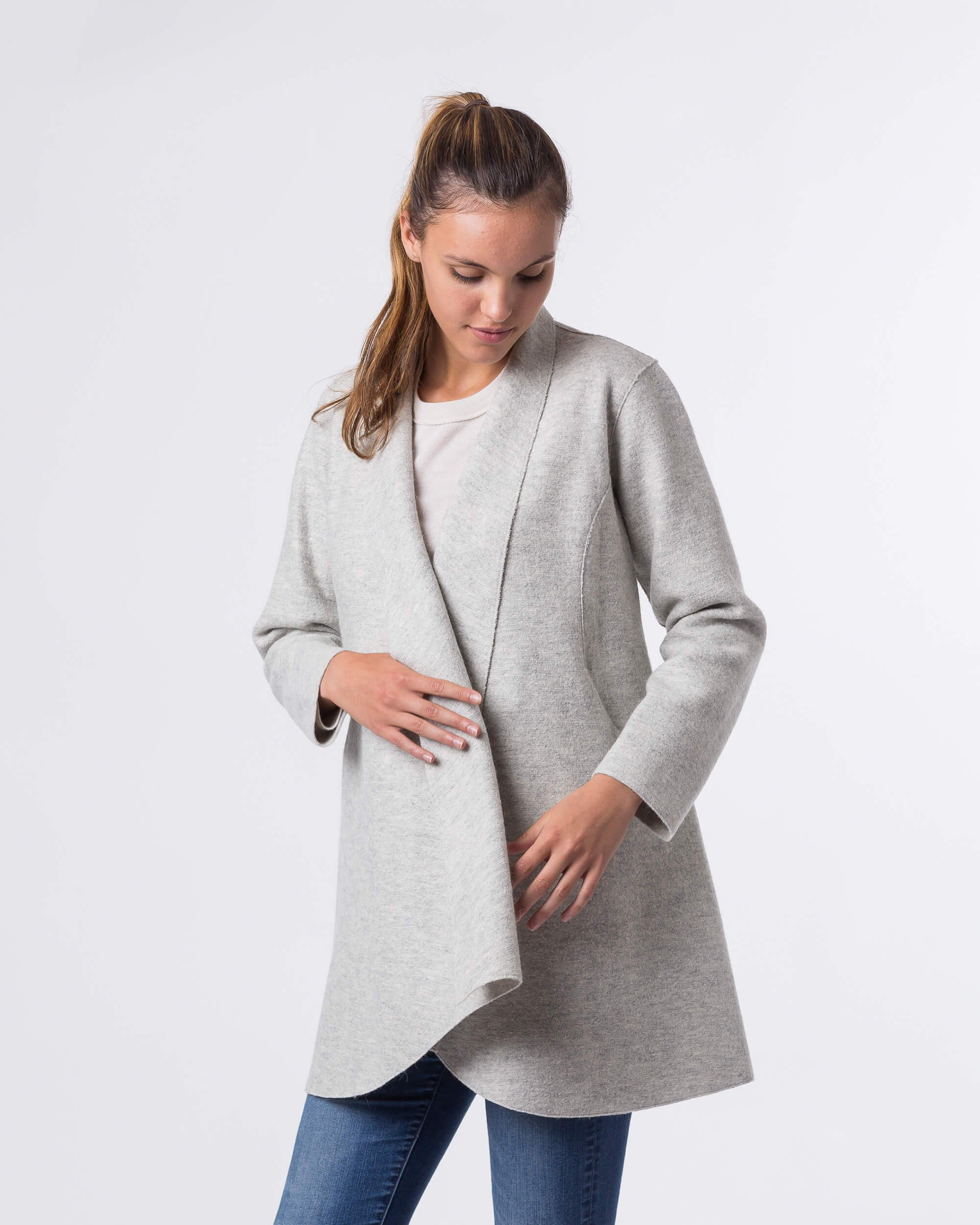 "
Love the color and the style of this warm coat. I also have a black one I bought when shopping in a great local shop. This coat is lightweight, too. Love.
— Nancy D., Verified Buyer
"
Simply stated - Gorgeous...
Lightweight yet warm, makes me feel fabulous every time I put it on. It definitely flatters on those days where nothing seems to fit.
— Jennifer, Verified Buyer
---